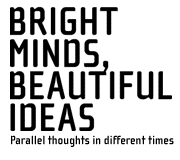 This exhibition questions the role of the designer and the value of design. Now that the industrial world can produce almost anything and we are overwhelmed with more and more of the same type of products, the question is what do we really need? What else could design contribute to the world? What is the true contemporary design mentality and what would really contemporary design look like?
This exhibition joins the creative worlds of two important classic designers - the Italian Bruno Munari and the American couple Charles and Ray Eames - and two contemporary ones - the Spanish Martí Guixé and the Dutch Jurgen Bey. What they all have in common is a deep ethical and social consciousness, the will to question the limits of design and the potential to be experimental and innovative. By questioning everything, they are able to combine fantasy, playfulness and investigation with vision, action and awareness of contemporary society and economy. 'Bright Minds, Beautiful ideas' is an exhibition about inspiration and ideas.

Co-produced by Centro Cultural de Belém - Museu do Design and De Kunsthal, Rotterdam. Exhibition designed by Ontwerpwerk, office for design.
Centro Cultural de Belém . De Kunsthal . Ontwerpwerk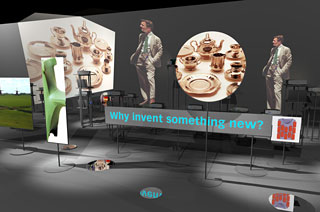 Centro Cultural de Belém, Lisbon, Portugal
19 Sept - 30 Nov 2003
De Kunsthal, Rotterdam, The Netherlands
25 Sept - 5 Dec 2004